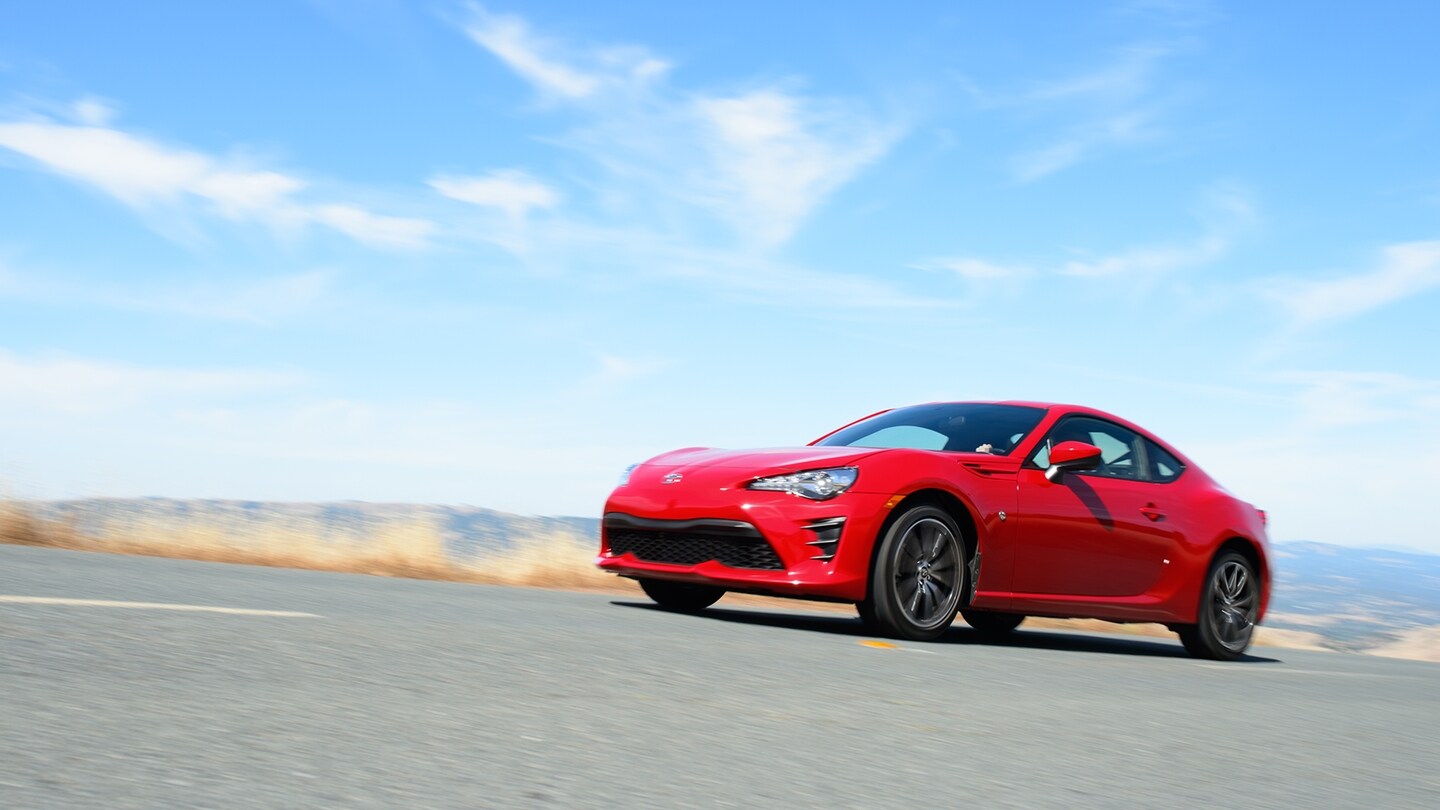 The 2017 Toyota 86 is as pure as an iconic sports car can be. Recently revealed at the New York Auto show, the upcoming 2017 Toyota 86 continues in the enthusiast's tradition of the 2000GT, Sports 800 and AE86 Corolla, and we at Steve Landers Toyota in Little Rock know that it's going to be a hit in the central Arkansas community.
Performance
The 2017 Toyota 86 features a 2.0-liter boxer four-cylinder engine that generates 205 horsepower and 156 pound-feet of torque, which is supplemented by a naturally aspirated engine that produces 100 horsepower per liter. Combine the 86's engine with its updated shock tuning and spring rates and you're looking at quite a performer. It's powerful engine and its sharp handling will be a dream to drive while you're carving out the corners on the Little Rock highway.
Style
This coupe is absolutely stunning from head to toe, taking full advantage of its LED headlights and taillights to illuminate a stunning presence. Its compact frame is understated while suggesting the powerful output its engine is capable of. Its redesigned front bumper provides an unparalleled first impression to passers-by, and its uniquely-shaped rear bumper completes the 86's jaw-dropping aesthetic. This one is definitely a head turner.
Coming to Steve Landers Toyota in Little Rock this fall, we are looking forward to the opportunity to share this one-of-a-kind sports car with you. If you're a Toyota loyalist who is on the hunt for a vehicle that puts power and style at a premium, the Toyota 86 might be the perfect coupe for you.
Contact Steve Landers Toyota in Little Rock today