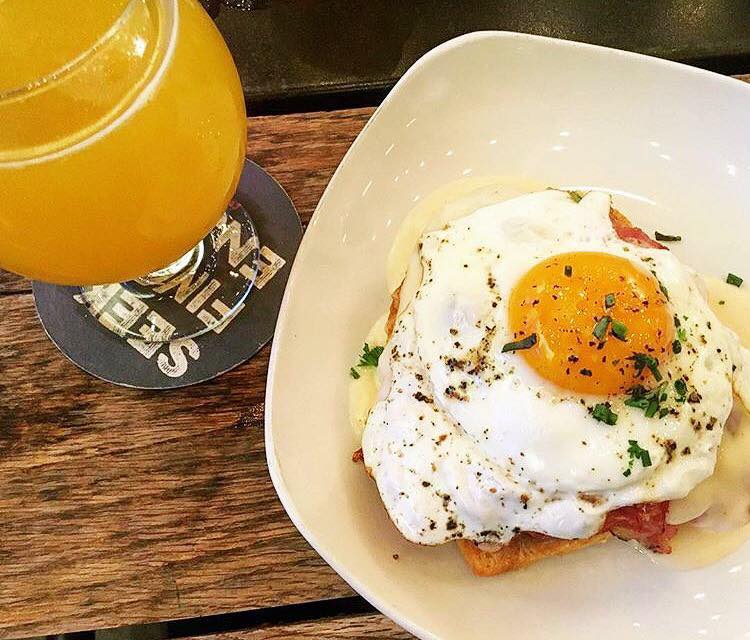 Facebook.com/Lost40Beer
We love brunch in Little Rock. It's hard to beat breakfast food in the late morning and early afternoon with friends and family while enjoying a mimosa.
There are tons of great spots in Little Rock to each brunch, but we at Steve Landers Toyota have our favorites. These eateries are perfect for a lazy Saturday meal or to enjoy a delicious bite after church on Sunday.
1. Lost Forty. Lost Forty has already established itself as one of the best breweries in the Natural State. But did you know that they also make a killer brunch? They offer standard fare like pancakes and biscuits and gravy, but also include some dynamite rotating brunch items that will keep you coming back for weeks. Don't forget about their delicious "beer'mosa." It's a combination of their blonde ale and orange juice.
2. B-Side. From 8 a.m. to 2 p.m. Wednesday through Sunday, you can enjoy one of the best brunches in town at B-Side in West Little Rock. Some of the favorites here include the Beignets, which are fried donuts with fruit filling; the deliciously calorific "Biscuit Mountain;" and the local favorite shrimp and grits complete with gouda cheese grits, Cajun cream sauce and spicy chorizo.
3. The Root. The Root still reigns supreme as Little Rock's favorite brunch spot. The pancakes are to die for, as are the biscuits and locally-sourced meat. Not to mention the make a delicious cup of coffee. Whatever you eat at The Root comes from Arkansas farmers, s o you can eat with pride knowing that you're helping support Arkansas Sustainability.
If you're looking for a good brunch spot, there are options all around you in Little Rock. If you want to try something special, we recommend swinging by one of these spots on your next brunch outing. You won't be disappointed.