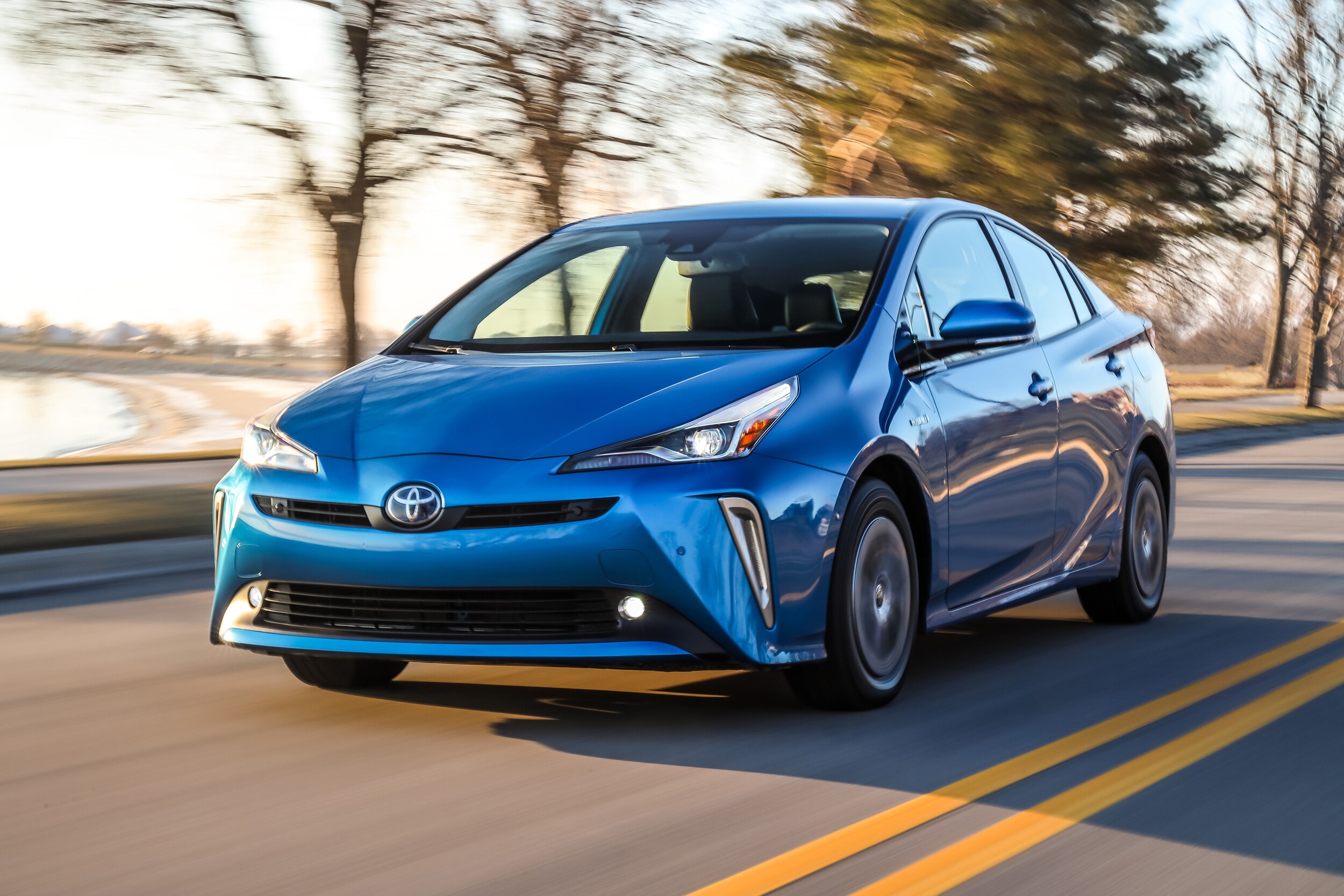 The 2019 Toyota Prius will be the most capable Prius yet thanks to the all-new available all-wheel-drive electric system, or AWD-e for short. The Prius, Toyota's flagship hybrid, is about to become one of the most fuel-efficient vehicles equipped with AWD in the United States too, with a combined 50 MPG.
This new AWD-e system is designed to allow the 2019 Prius to go more places in more conditions with added traction. It brings new meaning to Toyota's catchphrase "Let's Go Places."
The AWD-e system is automatic, so it doesn't need a center differential or other torque-apportioning device. It doesn't need a front-to-rear driveshaft either. As stated earlier, the e in AWD-e stands for electric. It uses an independent electric, magnet-less rear motor, which is a first for Toyota. This motor will power the rear wheels from 0 to 6 MPH and, when needed, up to 43 MPH. AWD-e gives power to the rear wheels so the driver can pull away from a stop with confidence while the on-demand system recognizes when all-wheel-drive performance isn't needed to give better fuel economy.
As with other 2019 Prius models, the Prius AWD-e uses the Hybrid Synergy Drive system. This system combines a 1.8-liter 4-cylinder gasoline engine with two motor/generators through an electronically controlled planetary-type continuously variable transmission.
The AWD-e system isn't the only update for the 2019 Prius. When it debuts next year, the various grades will no longer be called by number, but by similar names as other Toyota vehicles. The grades will be L Eco, LE, XLE and Limited. The AWD-e Prius will be offered in LE and XLE grades.
The AWD-e LE and XLE, like the other 2019 Prius grades, will have a refreshed front and rear exterior styling that includes a new front bumper, headlamp and taillamp design. The two 2019 Toyota Prius AWD-e grades will have new fog lamps and an all-new LED accent lamp.
There's no official word yet on when Toyota will release the revamped 2019 Prius, but we don't think we'll have to wait long.