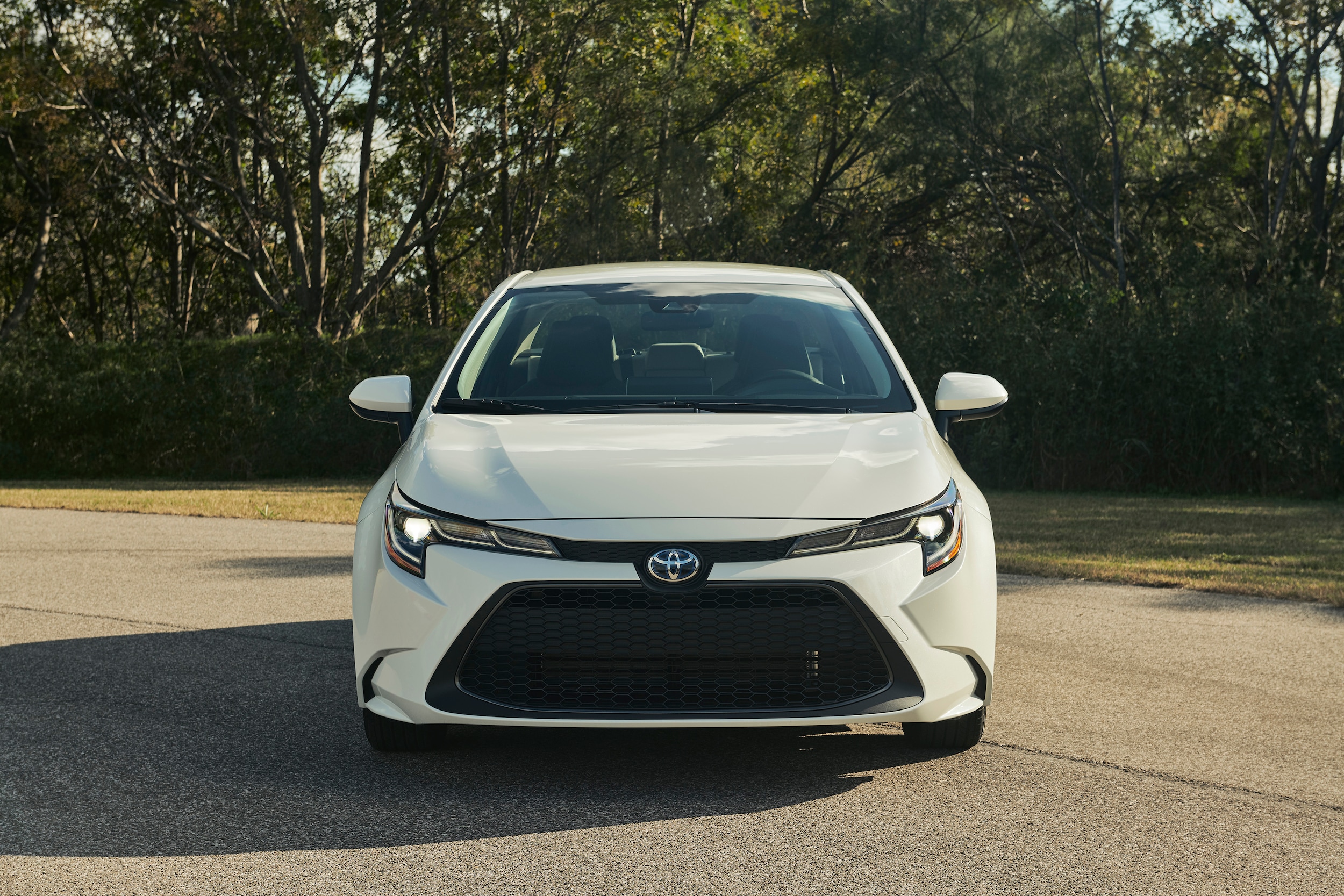 The Corolla is one of Toyota's best-selling vehicles because it's small and zippy, affordable and already has incredible fuel economy. Now, with the introduction of the 2020 Corolla Hybrid, fuel efficiency will peak at another level with a projected 50 MPG.
Like the updated 2019 Toyota Prius, the 2020 Corolla Hybrid will be powered by the latest Toyota Hybrid Synergy Drive system. The hybrid system combines a 1.8-liter four-cylinder gasoline engine with two motor/generators through an electronically controlled planetary-type continuously variable transmission transaxles. This hybrid powertrain performs well as it outputs 121 horsepower.
The 2020 Corolla Hybrid's battery is a nickel-metal hydride battery pack that uses newly-developed technology called Hyper-Prime Nickel. This new tech allows the battery to be smaller and lighter while boosting performance. The battery is also fairly flat so it sits under the rear seat instead of taking up valuable trunk space while allowing the rear seats to fold down for more cargo room.
The Corolla Hybrid may get better gas mileage than the gas Corolla models, but that doesn't mean it's any less fun to drive. It has EV mode, allowing the vehicle to be operated as a purely electric vehicle for short distances, but it also has NORMAL, ECO and SPORT driving modes. Here's a quick breakdown:
• NORMAL: This mode allows the hybrid system to get an ideal combination of vehicle acceleration and fuel economy. The accelerator opening amount changes linearly in response to accelerator pedal operation.
• ECO: This mode improves the hybrid system efficiency by limiting power in response to light to moderate accelerator pedal input.
• SPORT: The available power is increased, allowing for improved acceleration response with this mode.
The 2020 Corolla Hybrid will have a few exclusive features that the gas models don't, like 15-inch aluminum alloy wheels with low-rolling resistance tires.
The 2020 Corolla Hybrid won't be available here at Steve Landers Toyota in Little Rock until spring 2019. Until then, we'll keep you informed of any news!