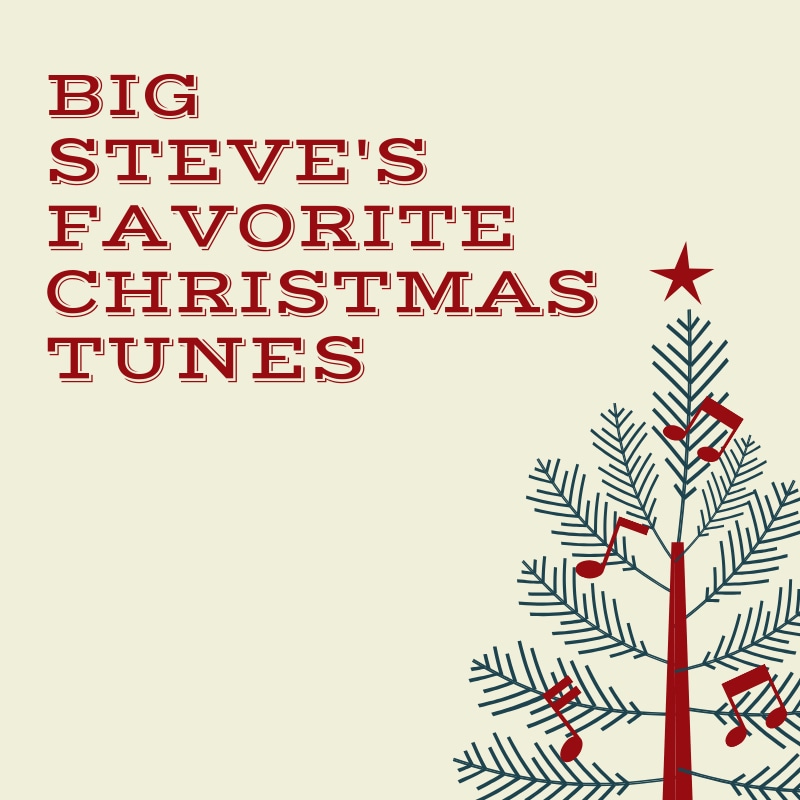 Christmas is Big Steve's favorite holiday. We're pretty sure it's the favorite holiday of most of you too! Cuddling up with a blanket and a mug of hot cocoa, or your hot drink of choice, by the fire if you've got one is super appropriate since this time of year is so cold. It's a time of giving gifts and time to loved ones and those left fortunate. It's also time to break out your favorite Christmas albums and play them on repeat until New Years.
When asked for his favorite Christmas tune, Big Steve couldn't pick just one. He gave us 28! Check them out below!
White Christmas by The Drifters
Rockin' Around the Christmas Tree by Brenda Lee
Jingle Bell Rock by Bobby Helms
Thank God It's Christmas by Queen
Last Christmas By Wham!
That's What Christmas Means to Me by John Legend feat. Stevie Wonder
Run Rudolph Run by Chuck Berry
Blue Christmas by Elvis
The Christmas Song (Merry Christmas to You) by Nat King Cole
This Christmas by DONNY HATHAWAY
I'll Be Home for Christmas by Brett Eldredge
Merry Christmas, Happy Holidays by *Nsync
Christmas Wrapping by The Waitresses
All I Want for Christmas Is You by Mariah Carey
Little Saint Nick by The Beach Boys
Wonderful Christmastime by Paul McCartney
Carol of the Bells by Pentatonix
Santa Baby by Eartha Kitt
Winter Wonderland by Michael Bublé
Do They Know It's Christmas? (1984 Version) by Band Aid
The Christmas Waltz by Frank Sinatra
It's Beginning to Look a Lot Like Christmas by Perry Como & The Fontane Sisters feat. Mitchell Ayres & His Orchestra
Back Door Santa by Clarence Carter
Feliz Navidad by José Feliciano
The First Noël (with Faith Hill) by Josh Groban feat. Faith Hill
Sleigh Ride by The Ronettes
Let It Snow, Let It Snow, Let It Snow by Harry Connick Jr.
Have Yourself a Merry Little Christmas by Bing Crosby