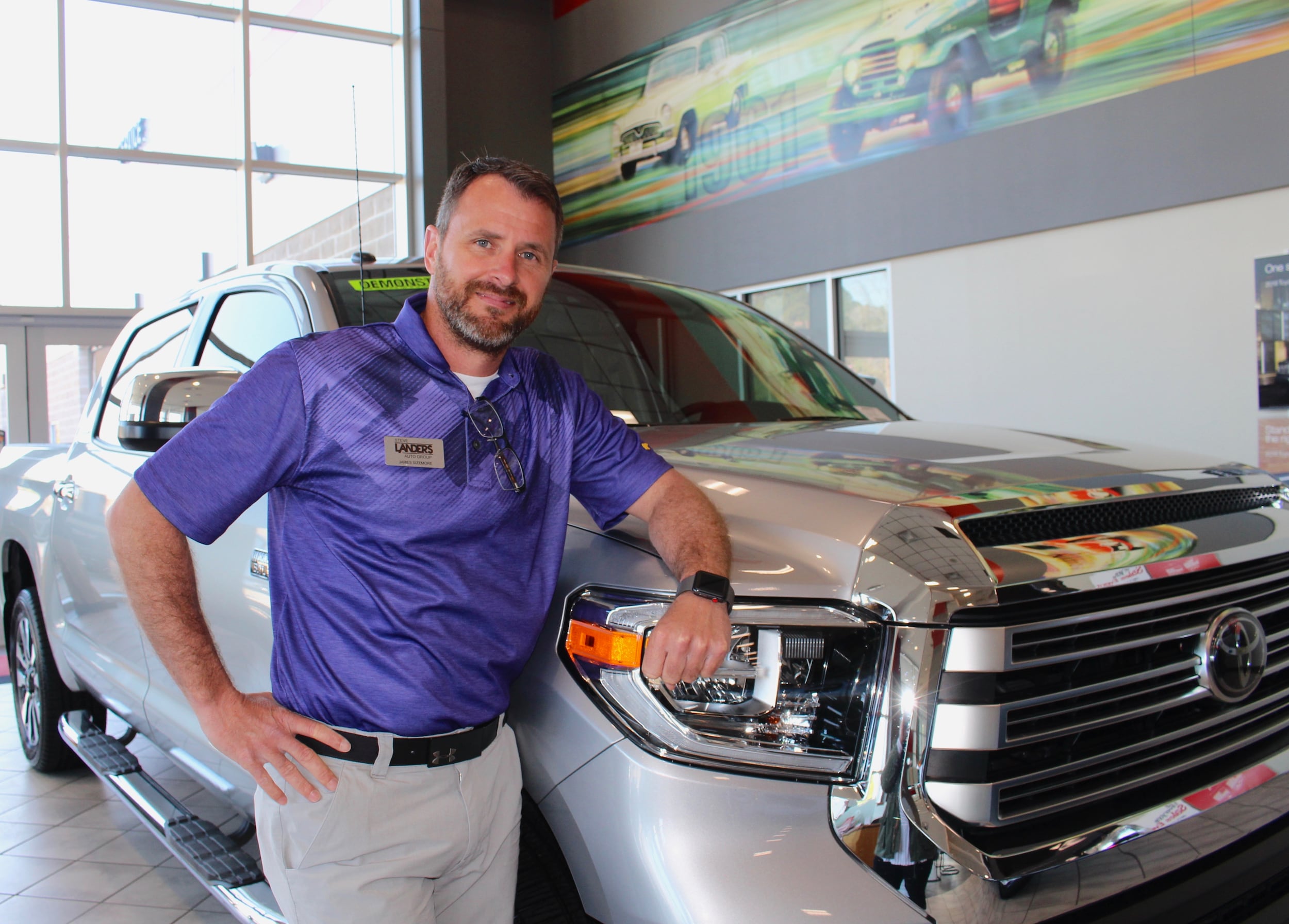 How does someone with a military and law enforcement background get into the car business? For James Sizemore, it was a chance to spend more time with his family.
"I have a family member in the car business and I think he was concerned about my well-being overseas and he had been talking to me about giving it a chance," Sizemore said. "I was hoping to make a decent salary and be able to see my family. Working overseas as a contractor, obviously, the money is motivation, but it's more of a brotherhood because you still have that law enforcement and military family. My main motivation [for making the career switch] was to spend more time at home stateside."
Sizemore has been with Steve Landers Toyota since January 13 and was a salesman for a few months before that at Steve Landers Chrysler Dodge Jeep Ram. He moved to Little Rock from Mississippi for the job in September 2017.
Sizemore is Mississippi-bred. He was born in Cleveland, Miss. and lived in Louise, a tiny town in Humphreys County until he was 18 when he enlisted in the Army. He was active duty for four years and in reserves for two years. He then became a deputy for the Humphreys County Sheriff's Office in 1998.
"I always knew I wanted to be a state trooper," he said.
He was a deputy and then a city cop for about a year each and became a state trooper in 2001.
"That and the military is basically all I've ever known," Sizemore said.
After his nearly two decades of law enforcement, Sizemore did private security contracting for a while. He worked for a company called FedSys, a government contractor. There, he worked in collaboration with the Department of Homeland Security and Customs Border Protection on a drug task force doing customs and border mitigation providing support for the government of Afghanistan.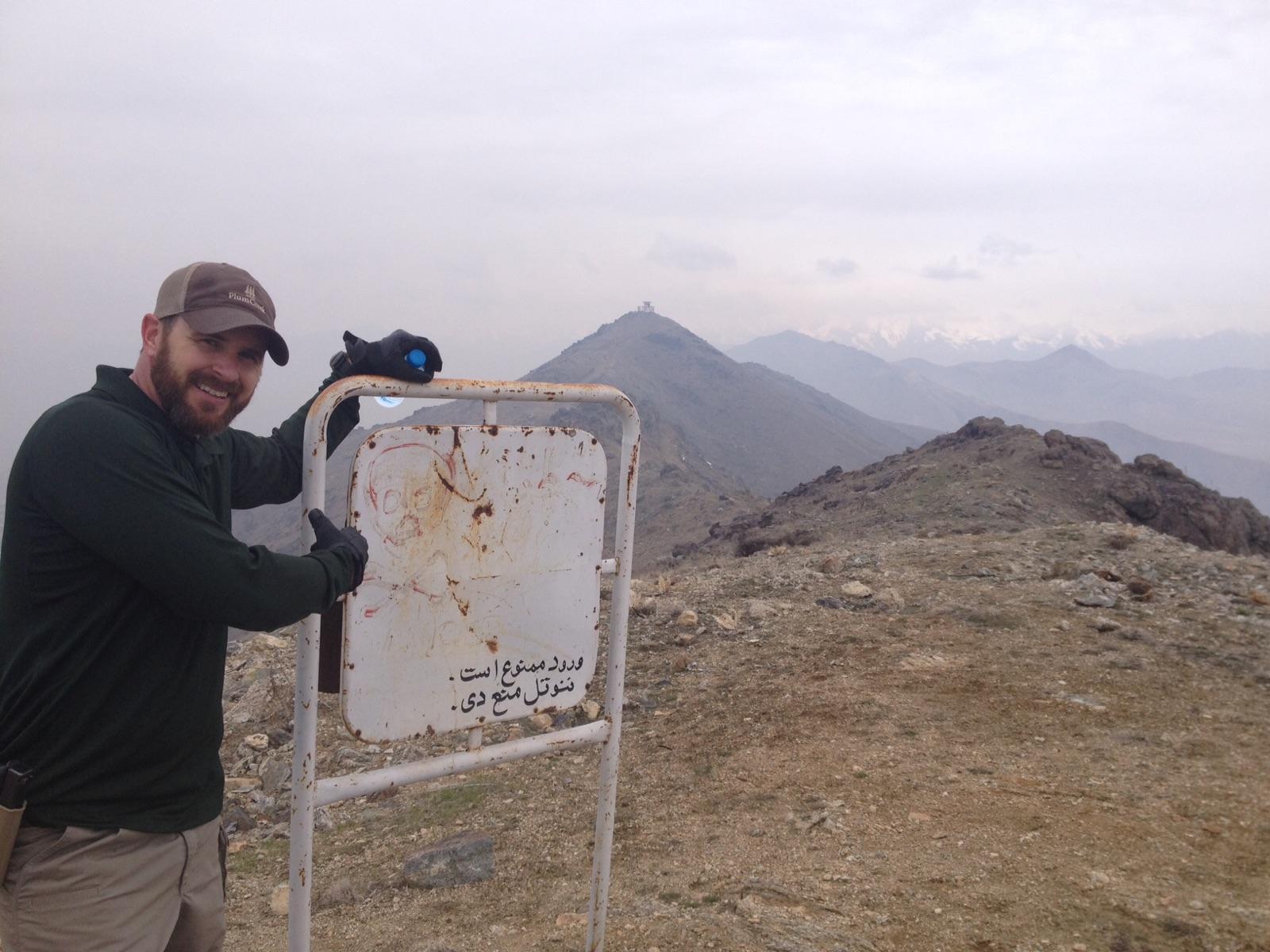 He then worked for another government contractor called GardaWorld Federal Services — formerly known as Aegis — as a senior guard doing static and mobile security in Afghanistan for the State Department.
"Being in a security-type setting with patrol, I fit in there," he said. "When you do the type of job I did, you're chasing that kind of excitement and you feel like everybody's got your back."
He left law enforcement for private security when the job opportunity came up because he felt it was his duty to serve.
"I didn't think I did enough for my country when I was in the service," he said. "So, for me, it was a chance to do my part. People ask me all the time, 'Why do you want to do something like that?' or 'What would motivate you to do that?' For me, [if it came to that] I was okay with it if I died over there because I was doing something meaningful."
Now, Sizemore is selling cars as well as pursuing his career in the Army Reserves. Surprisingly, he says being a car salesman is similar to being a cop or deputy in some ways.
"Salesmen, like law enforcement, sometimes get bad raps," he said. "It's not the person who wears the uniform or name tag, it's the heart that beats behind it."
When it comes to selling vehicles, as with his previous jobs, Sizemore just wants to help people.
"My ambition is not only to sell a car but to help somebody on a personal level and be a friend to people," he said. "I especially want to reach people in the military because we have shared experiences with that military background."
Now Sizemore leads a simpler life with his family and he loves it. They go to church on Sundays and visit his aunt in Hot Springs because she has a house near the lake.
"We're outdoorsy people and my daughter and I love to deer hunt," he said. "Finding a nice spot to deer hunt here in Arkansas is my next goal."