Toyota had a lot of cool vehicles at this year's Specialty Equipment Market Association Show, better known as SEMA. Five of those vehicles were customer 2019 Corolla Hatchback models. One was created by Toyota Racing Division in partnership with Papadakis Racing. Another was built by automotive media network Super Street and another was created as a film chase car. The other two were built as part of Toyota's Battle of the Shops.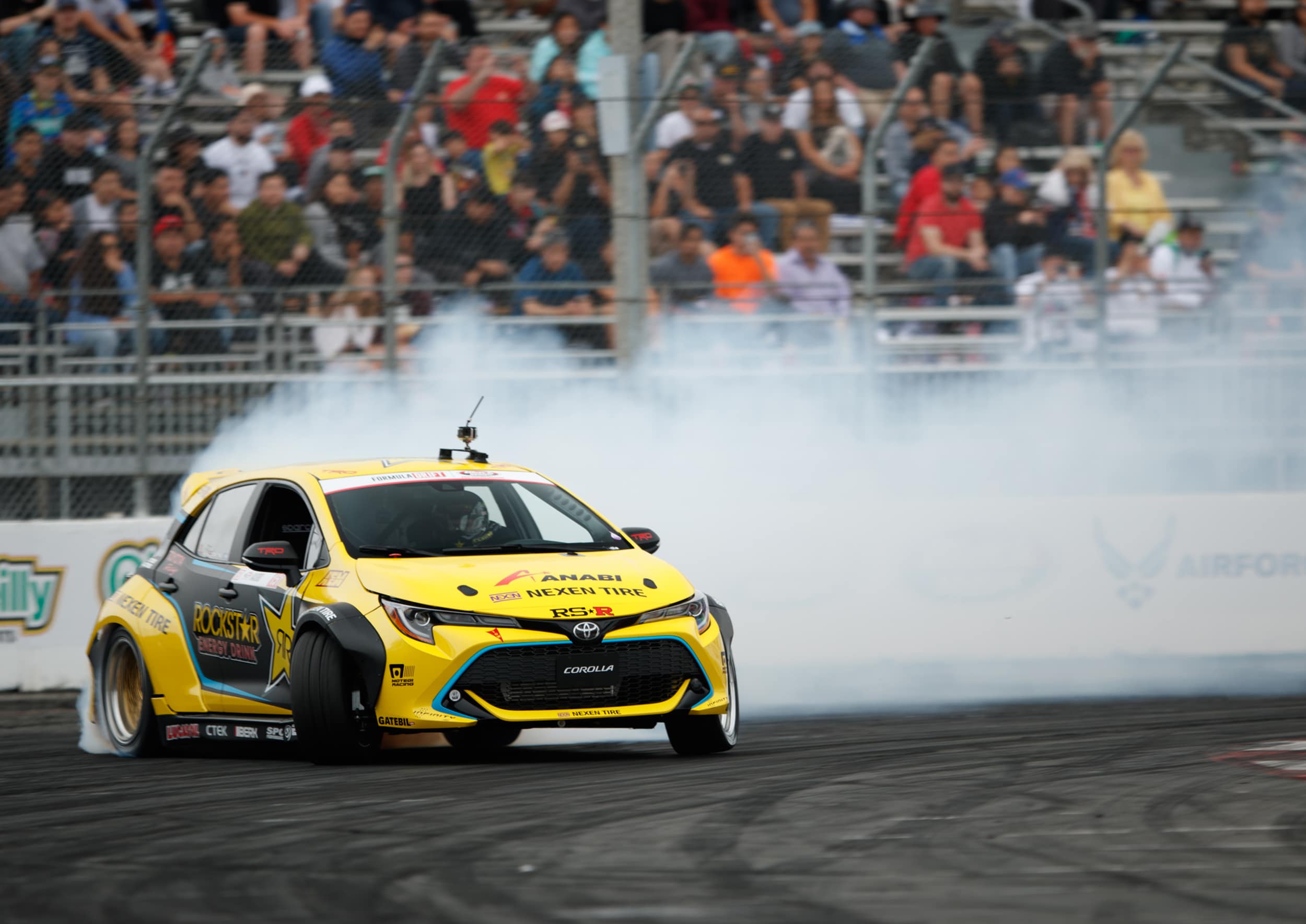 The best way to showcase the Corolla's performance capability? Turn it into a drift car! TRD teamed up with Papadakis Racing to adapt the car from front- to rear-wheel-drive for Formula Drift, which wasn't easy.
This Corolla's engine is turbocharged with nitrous-oxide-assisted 2AR-FE and can hit 850 horsepower. It also has custom quarter panels, fender flares and side skirts designed by Papadakis Racing.
The drifter debuted last April in Long Beach, Calif. Driver Frederic Aasbo took the Drift Corolla Hatchback to its first win that day.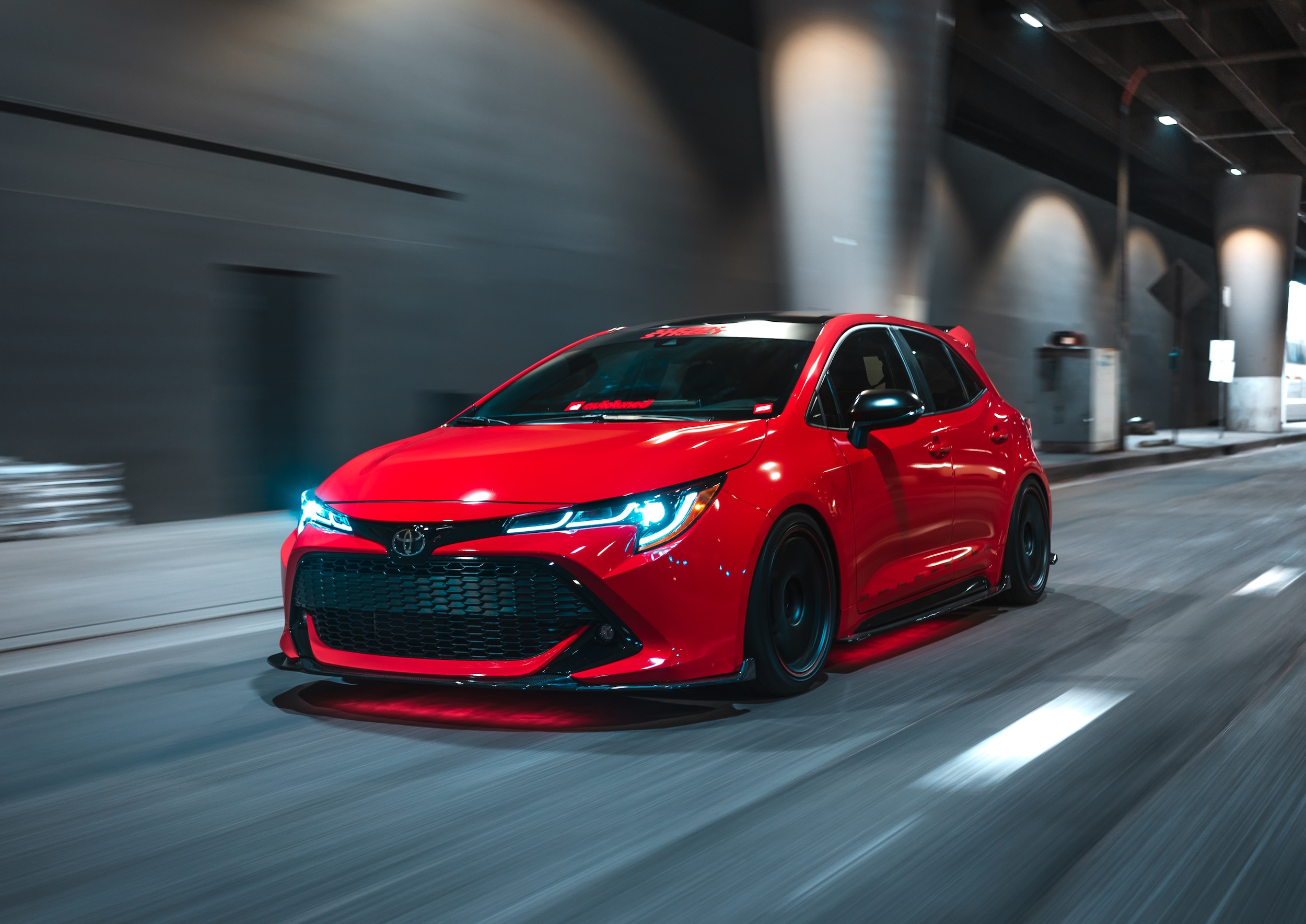 Super Street built this Corolla for racing enthusiasts and it combines custom parts with Japanese-inspired styling. Because handling is key, this Corolla was given an RS-R coiler suspension and Falken FK510 high-performance tires on lightweight Volk wheels. Its engine has an HPS intake and A'PEXi quad-outlet exhaust with titanium tips.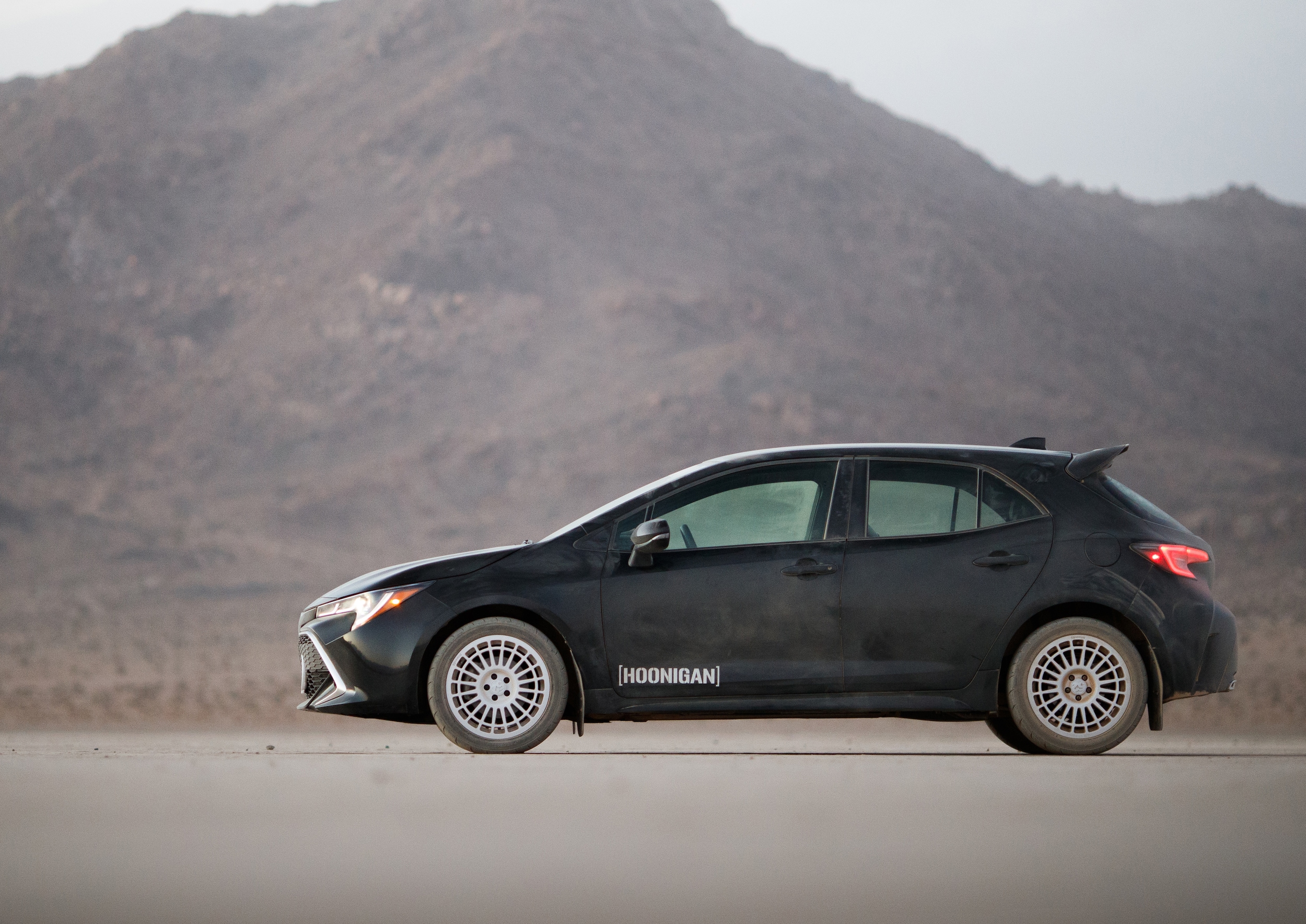 This custom Corolla Hatchback is meant to capture movie-quality driving footage. Its boom and camera setup includes a Red Dragon camera, Canon 17-120mm lens, Tilta Nucleus focusing system, Freely Move XL gimbal and Motocrane Ultra crane. It's controlled inside the Corolla with a remote joystick and LCD monitor.
Traditional pursuit vehicle booms are permanently attached, but this setup can be disassembled and packed away so the Corolla can be driven on-road.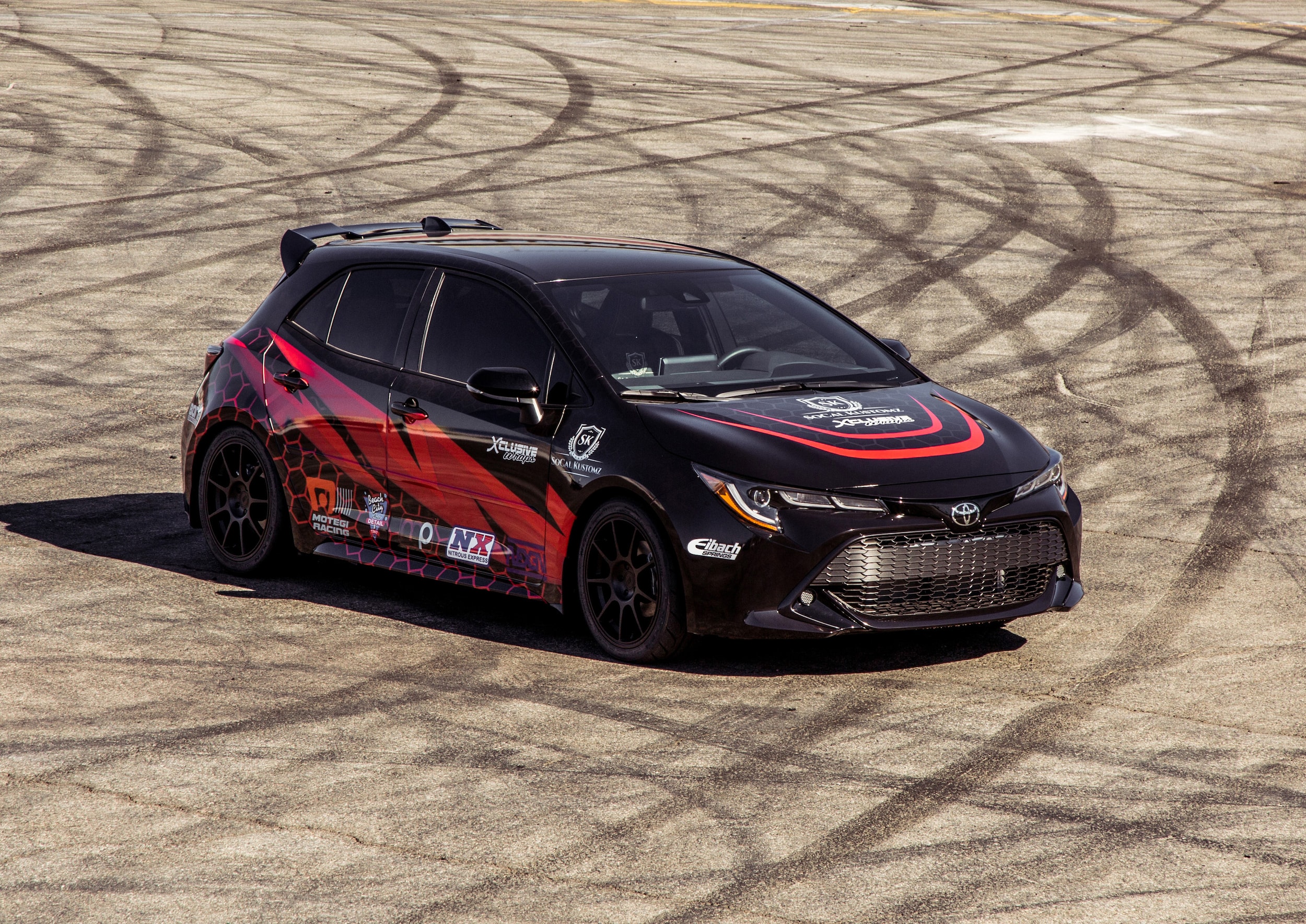 This Corolla was inspired by hot rods and Toyota's marketing VP even said it's the most technically advanced and dynamic Corolla made to date. It has a custom air intake, custom exhaust fitted with a Borla muller and its four-cylinder engine has been upgraded with a Nitrous Express nitrous oxide system. It was also covered in a vinyl wrap inspired by the '95 Supra Turbo in "The Fast and the Furious."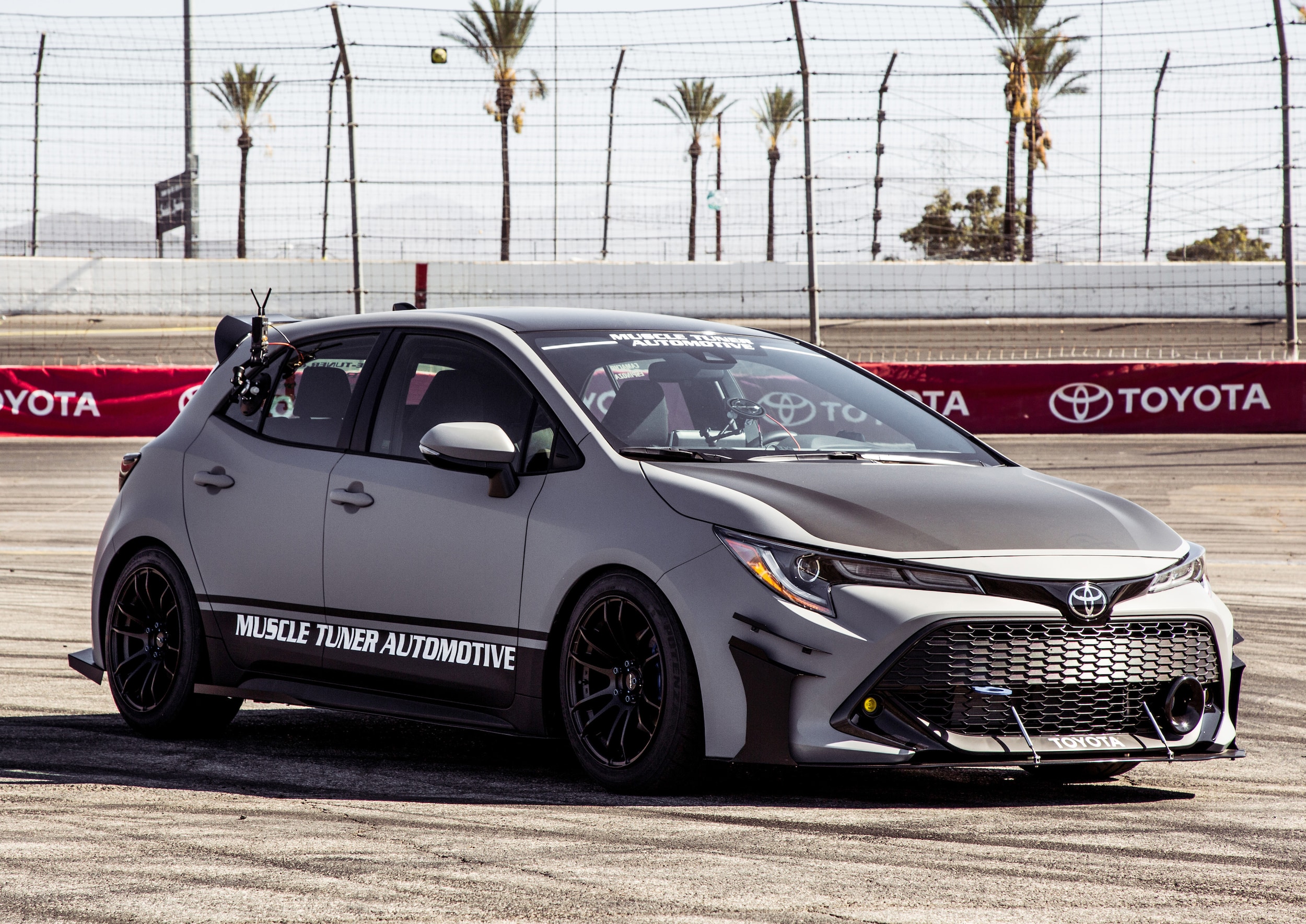 A tribute to the historic AE86 Corolla GT-S, which was the last rear-wheel-drive model, this custom Corolla looks the part. It has a black side stripe and white-on-black front bumper like those on the original.
Its engine has been modified with a custom three-inch cold air intake with a ram-air funnel, straight-pipe exhaust system and nitrous oxide as well. The Corolla's foundation has a prototype performance suspension from RS-R Japan.