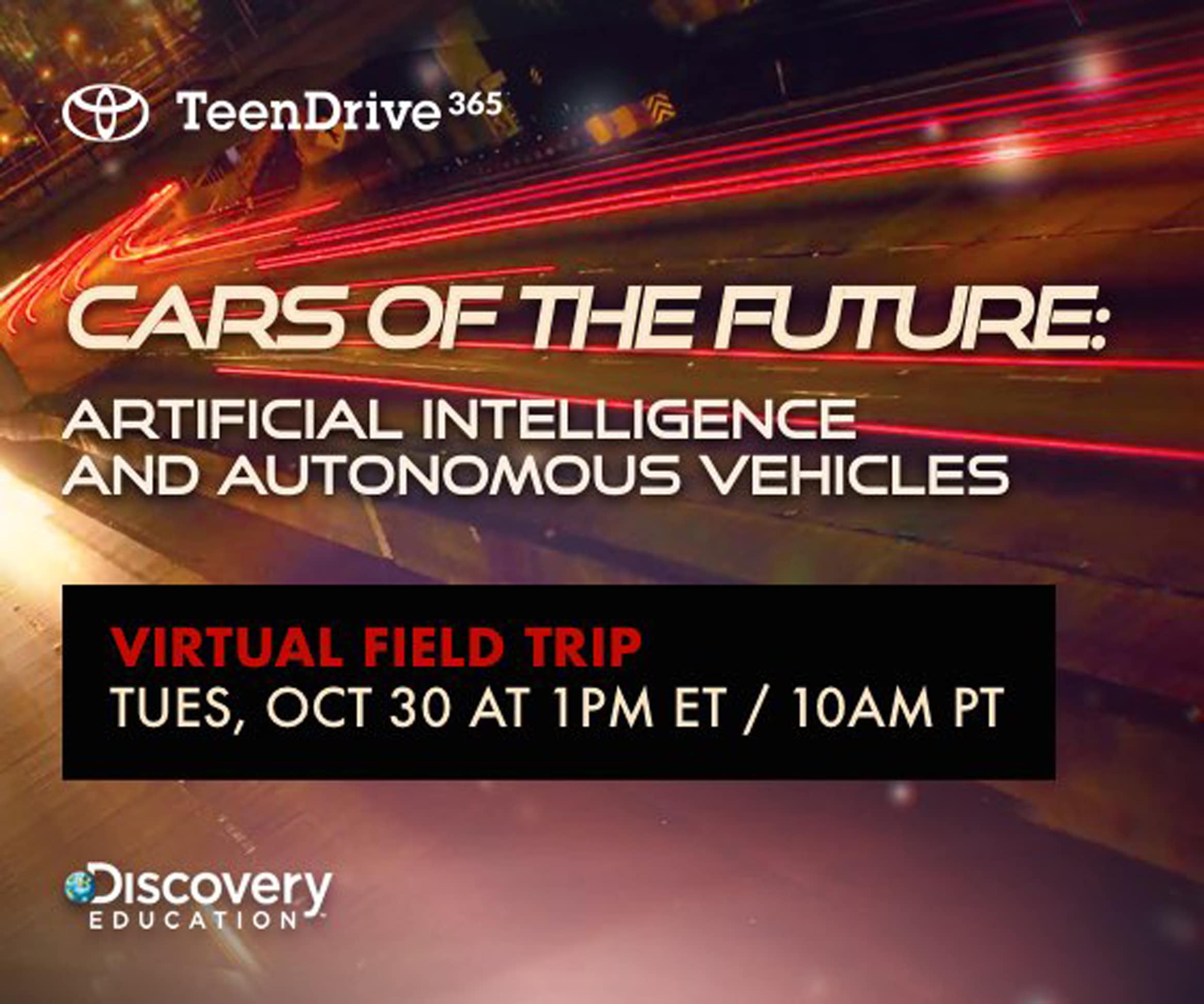 Hey, students! Are you interested in cars, artificial intelligence and other technology? You're in luck because Toyota is hosting a free virtual field trip next week to talk about these topics!
Toyota Research Institute (TRI) in Ann Arbor, Mich. is offering a virtual educational experience for middle and high school students across the nation at 1 p.m. ET / 10 a.m. PT on Tuesday, Oct. 30. The event is called Cars of the Future: Artificial Intelligence and Automated Vehicles. It will explore science, technology, engineering and math (STEM) concepts.
"Toyota is working on cutting-edge AI research, and we are excited to show students how we are applying that to vehicle automation and robotics to ignite their passion in STEM," said Ryan Eustice, senior VP of Automated Driving for Toyota Research Institute.
During the virtual field trip, students will learn how TRI is using artificial intelligence, robotics and machine learning to create smarter automated vehicles. They'll also get a tour of the University of Michigan's Mcity, which is an urban test facility unlike any other where academia, government and industry work together to make accessibility, safety, sustainability and transportation better.
This field trip is part of Toyota's TeenDrive365 initiative that offers safe driving resources and content for teens, parents and educators all free of charge.
To register, go to http://teendrive365inschool.com/educators/field-trip, and download the materials. A teacher guide is also available for download as well.
For those attending, Toyota is encouraging viewers to use #TD365VFT on social media as well.