There have been lots of Toyota vehicles that had minor roles in film over the years. Perhaps the most popular are the 1994 Supra MK IV from The Fast and the Furious and Marty McFly's 1985 SR5 Pickup Truck in Back to the Future. We've rounded up a few more Toyota vehicles that have made notable appearances in movies and TV shows.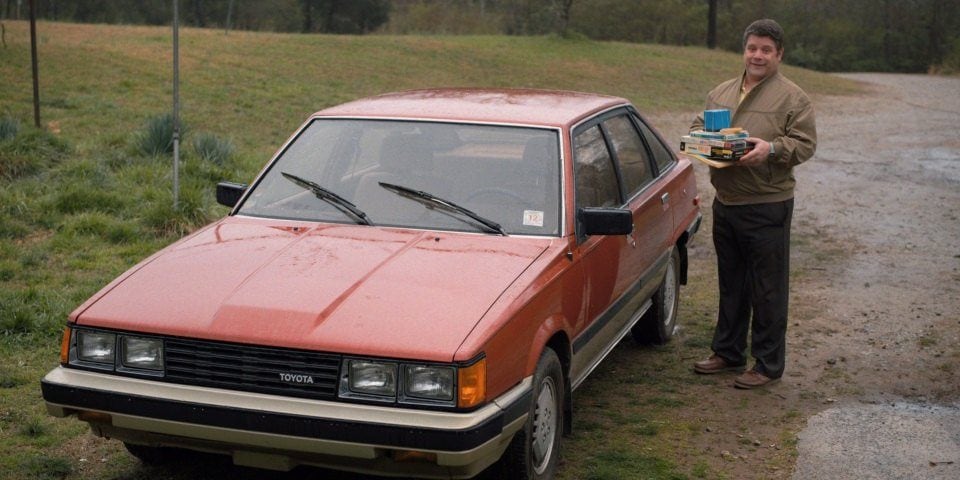 Netflix

1. 1984 Camry Liftback, Stranger Things

Bob Newby (Sean Astin) may have been a nerd, but he sure turned out to be a superhero in season two of Stranger Things. In the photo above, he stopped by girlfriend Joyce Byers's (Winona Ryder) house in his red Camry to bring games to her "sick" son Will Byers. Will isn't exactly sick, but we won't spoil that for you if you've never seen it! If we didn't love him already, he became even more lovable with his choice of wheels and the sweet gesture.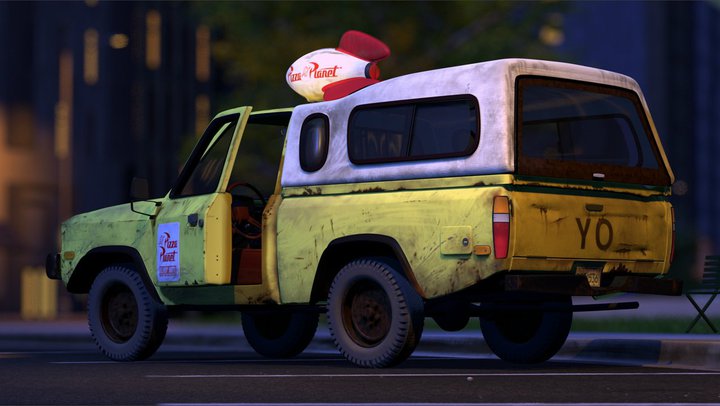 Pixar
2. Pizza Planet Truck, Toy Story

This one will surely give feelings of nostalgia to those born in the late 1980s and early 1990s. This truck doesn't explicitly say it's a Toyota, but it's obvious this truck is based on a late '80s Toyota truck thanks to the "YO" on the tailgate.

Plus, the truck makes a cameo in nearly every Pixar movie, so keep your eyes peeled the next time you're revisiting your childhood or introducing these movies to your kids!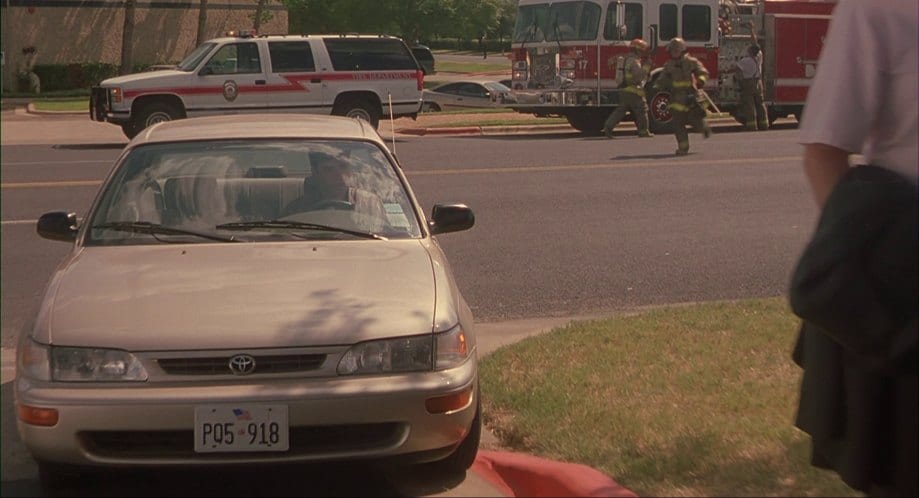 20th Century Fox

3. 1996 Corolla, Office Space

Peter Gibbons (Ron Livingston) hates his office job and his boss at Initech, and by trying to get fired, he winds up getting promoted by two people hired by his boss to downsize the company. Peter discovers that two of his coworkers are about to be fired, so the three of them decide to plant a computer virus that will take down the company. Take heed and don't ask your employees to come in on a Saturday!

This film is a cult classic and Peter drives a gold '96 Corolla that's featured throughout the movie.

Summit Entertainment

4. 2004 Prius, La La Land

La La Land may not have won the 2017 Oscar for Best Picture, but it's certainly the land of the Prius. Mia (Emma Stone), and just about everyone else in Los Angeles drives a Prius since they spend so much time in traffic.

There's a scene where Mia is at a party and she asks Sebastian (Ryan Gosling) to grab her keys from the valet. Sebastian asks what she drives and when Mia replies that she drives a Prius, you can see the look of frustration on Sebastian's face because pretty much all the keys are for Toyotas!
The photo above shows Sebastian in his 1821 Buick Riveria behind Mia in her Prius on the highway at the beginning of the film.