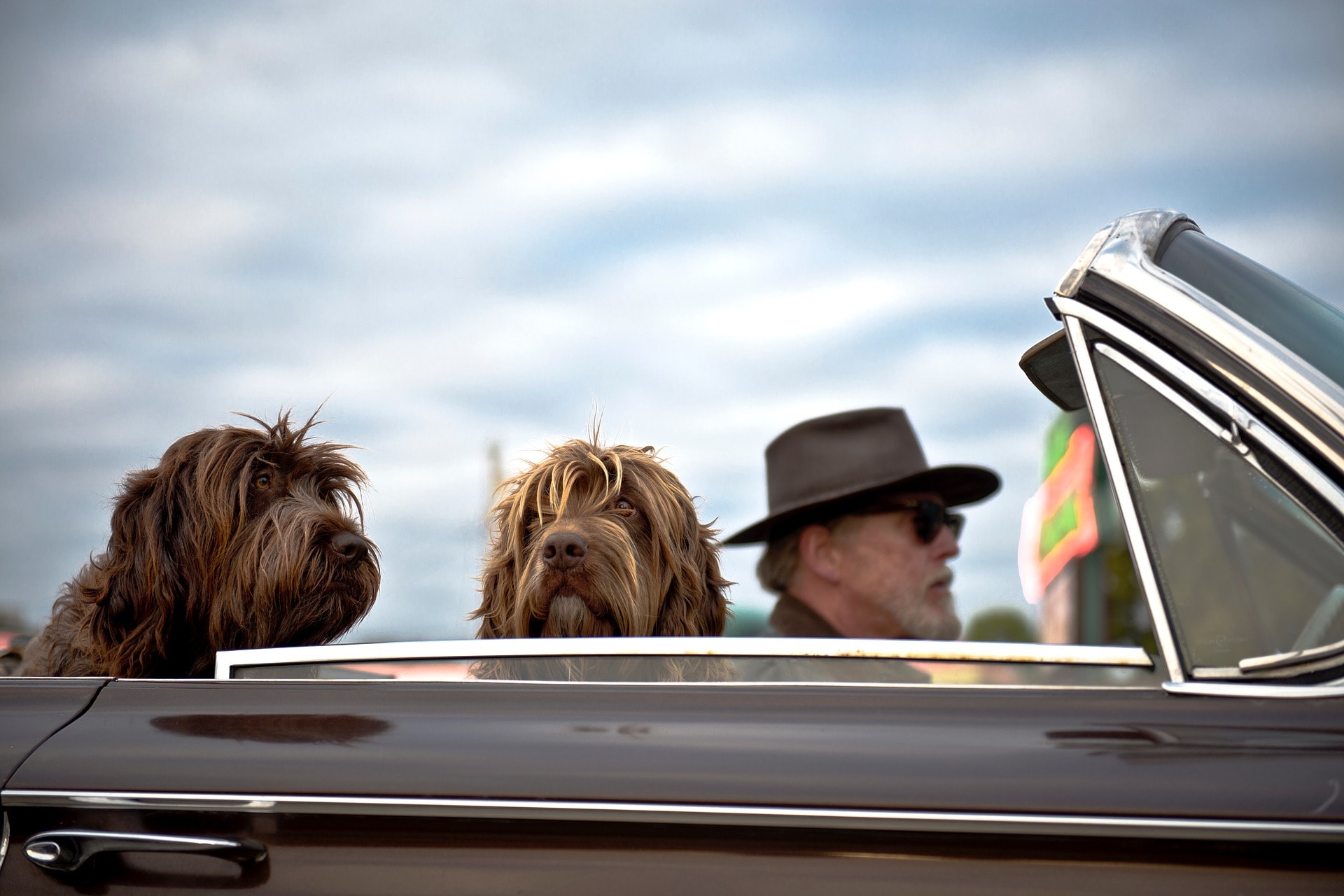 If you consider your pups your babies as we do, you know how hard it is to leave them behind for a day or two, let alone on a road trip. So, why not bring them along? Not all dogs like riding in the car or sticking their head out the open window, so we have a few tips to make sure your furry road trip companions are comfy and calm.
1. Let your dog run around as much as you can before hitting the road.
Dogs have tons more energy than people, especially when they're puppies. Help them, and you, by playing fetch or taking them on a walk before loading up the car. By doing this, your dog will be less likely to jump all over the seats and maybe even nap on the road.
2. Take as many pit stops as you can.
Yes, this will extend your drive, but it will make the driving more bearable for everyone. We start to feel cooped up after a few hours in the car and so do our dogs. Take a few minutes to stretch your legs, let your dog do his or her business and play for a few minutes.
3. Pack a crate just in case.
Your pet won't be quite as distracting while you're driving if they're in their crate for part or all of the drive. If you crate your dog while they are home alone, this could help them calm down and also provide a source of familiarity for them, even in a moving vehicle.
4. Pack treats, toys and a water bowl.
Just like we love our junk food while traveling (Cheetos, skittles and cherry coke) so do our dogs. Make sure you bring food, water and toys to keep them full and occupied while traveling.
Do you take your fur babies along when you travel? What tips do you have? We'd love to hear them in the comments or on our Facebook page!