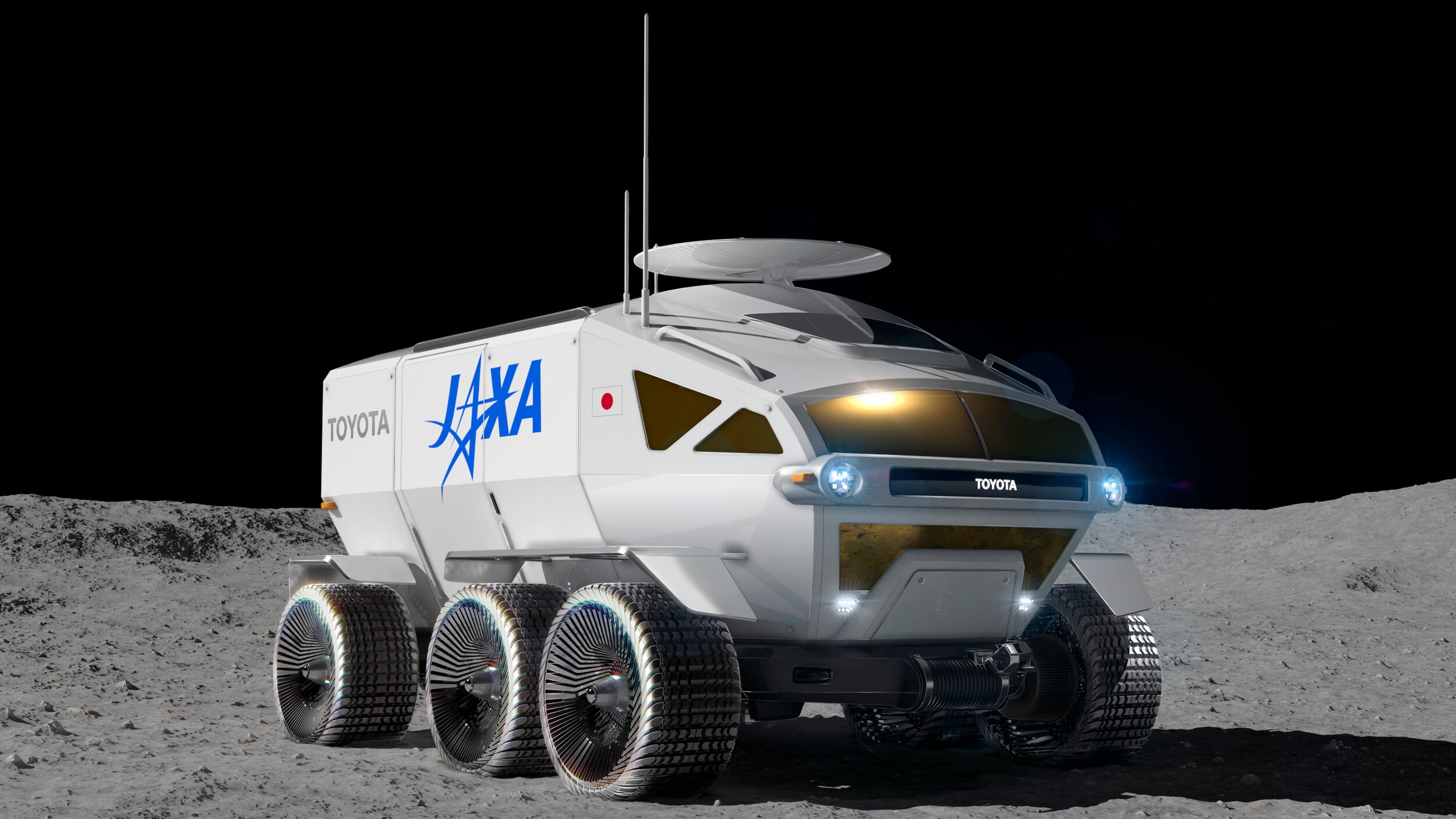 It's been 50 years since man first landed on the moon, and Neil Armstrong said those famous words. It's been 50 years and there have only been 12 people step foot on the moon's surface. The last was Eugene E. Cernan in December 1972 as commander of the Apollo 17 mission. That was the last Apollo mission and the end of the Apollo program, but humans are once again preparing to land on the moon.
Toyota and the Japan Aerospace Exploration Agency (JAXA) are planning another leap for mankind as they are developing a lunar rover for astronauts to drive around in 2029. How cool is that?! Toyota is going to the moon!
On July 16, Toyota announced that it has signed a three-year joint research agreement to collaborate on a manned, pressurized lunar rover that utilizes fuel cell electric vehicle technology.
The joint research period began on June 20, 2019, and will extend to the end of the 2021 fiscal year. From 2022 to the tentative launch in 2029, Toyota and JAXA plan to design, manufacture and test the flight model.
The concept for the proposed rover will fit two people, or four in an emergency, and has a look that harkens back to vintage Land Cruisers the FJ Cruiser.
Toyota and JAXA first announced on March 12, 2019, in a press release that they were considering the possibility of collaborating on a vehicle for international space exploration. In that release, JAXA President Hiroshi Yamakawa said that manned, pressurized lunar rovers will be an important element of exploring the moon.
"Having Toyota join us in the challenge of international space exploration greatly strengthens our confidence," Yamakawa said. "Manned rovers with pressurized cabins are an element that will play an important role in full-fledged exploration and the use of the lunar surface. For this, we would like to concentrate our country's technological abilities and conduct technological studies. Through our joint studies going forward, we would like to put to use Toyota's excellent technological ability related to mobility, and we look forward to the acceleration of our technological studies for the realization of a manned, pressurized rover."