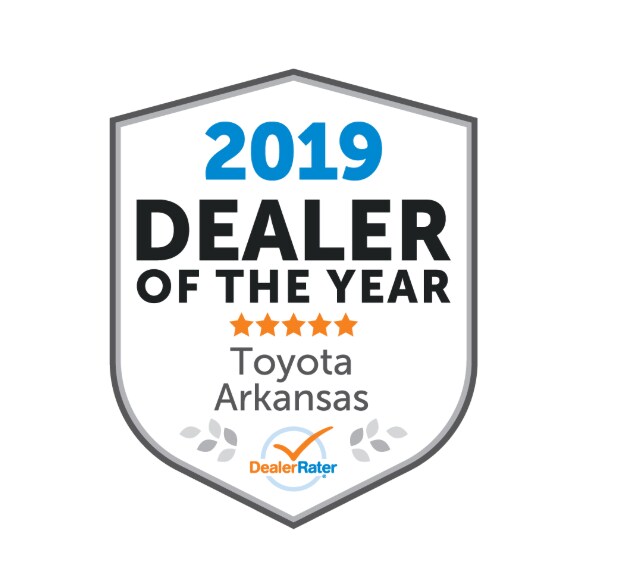 Steve Landers Toyota in Little Rock has been named the 2019 DealerRater Dealer of the Year. We received this honor for the first time in 2018.
Each year, DealerRater.com calculates the top dealership for each car brand in all 50 states. For 2019, Steve Landers Toyota was the top Toyota dealer for the state of Arkansas.
The Dealer of the Year Awards recognize dealerships in the U.S. and Canada that deliver outstanding customer service based on reviews written by consumers on DealerRater.com.
"Car buyers have spoken and have identified Steve Landers Toyota as the best Toyota dealer to do business with in Arkansas," DealerRater General Manager Jamie Oldershaw said in a press release. "The quality and number of reviews for Steve Landers Toyota speak volumes of the top-notch experiences they provide customers."
Not only did we at Steve Landers Toyota win the 2019 Dealer of the Year Award, but we received the 2019 Consumer Satisfaction Award. The Consumer Satisfaction Award is a companion to the Dealer of the Year Award and is given to the top 10 percent of U.S. new-car dealers.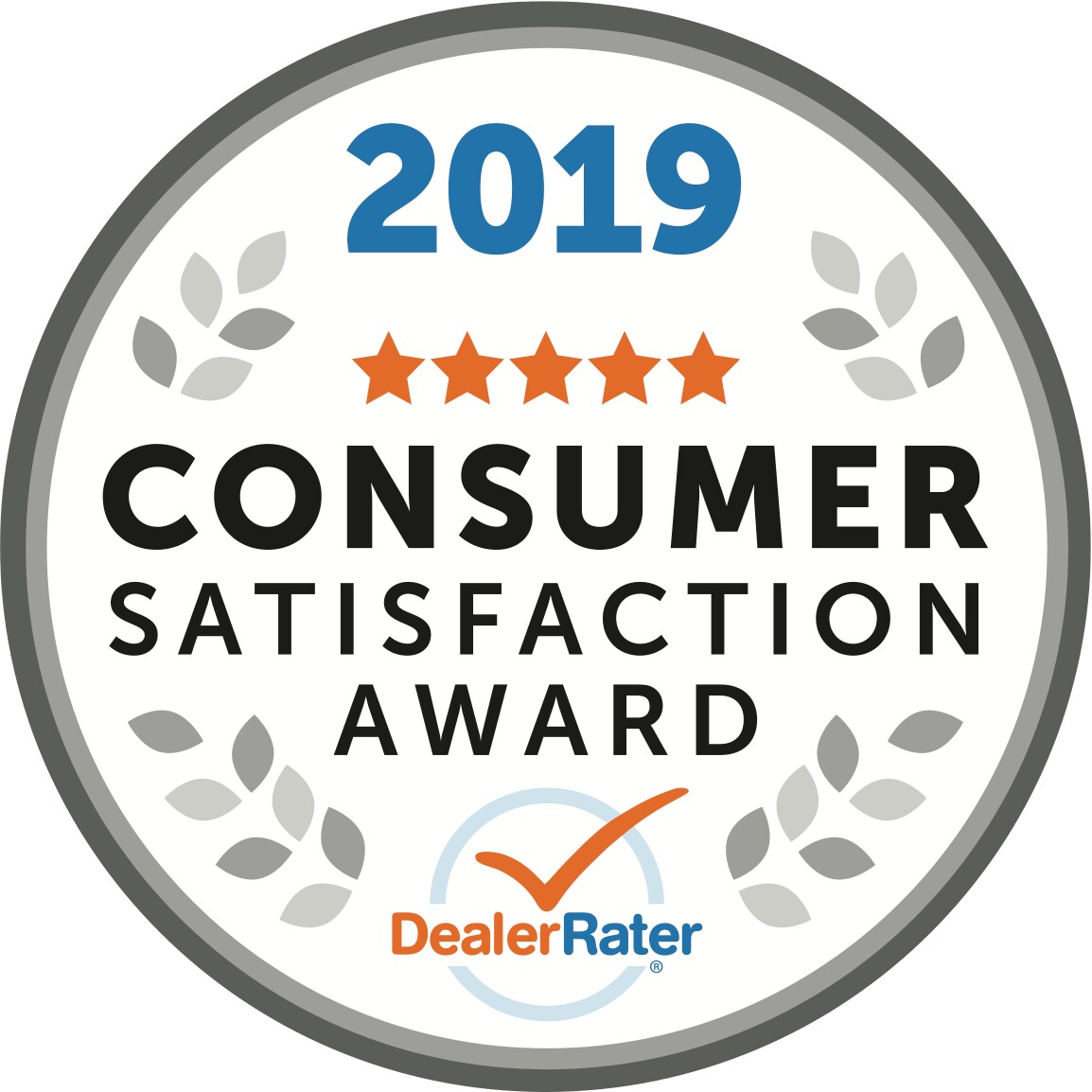 Both the Dealer of the Year and the Consumer Satisfaction Awards are based on the DealerRater PowerScore. The PowerScore is determined by a Bayesian algorithm that factors the dealership's average DealerRater consumer rating and the total number of reviews written about the dealership during the 2018 calendar year.
Whereas the Dealer of the Year award is given to the top dealership for a particular brand in individual states, the Consumer Satisfaction Award is handed out to the top 10 percent of new-car dealers regardless of what make(s) and model(s) they sell.
"Our Awards program was more competitive than ever this past year, with thousands of dealers across the U.S. and Canada competing to win our coveted Dealer of the Year Award," Oldershaw added. "The Consumer Satisfaction Award is one way for today's shoppers to instantly recognize quality customer service regardless of brand or region."
As of this writing, Steve Landers Toyota has 1,595 total reviews and a 4.9 average rating out of a possible five stars.
We at Steve Landers Toyota are thrilled to be named DealerRater's Dealer of the Year for a second consecutive year in Arkansas. Thank you to each and every customer who took the time to write us a review on the web's leading vehicle review site.
We'd love for you to leave us a review of your experience too, so head to our Steve Landers Toyota DealerRater page after your visit!