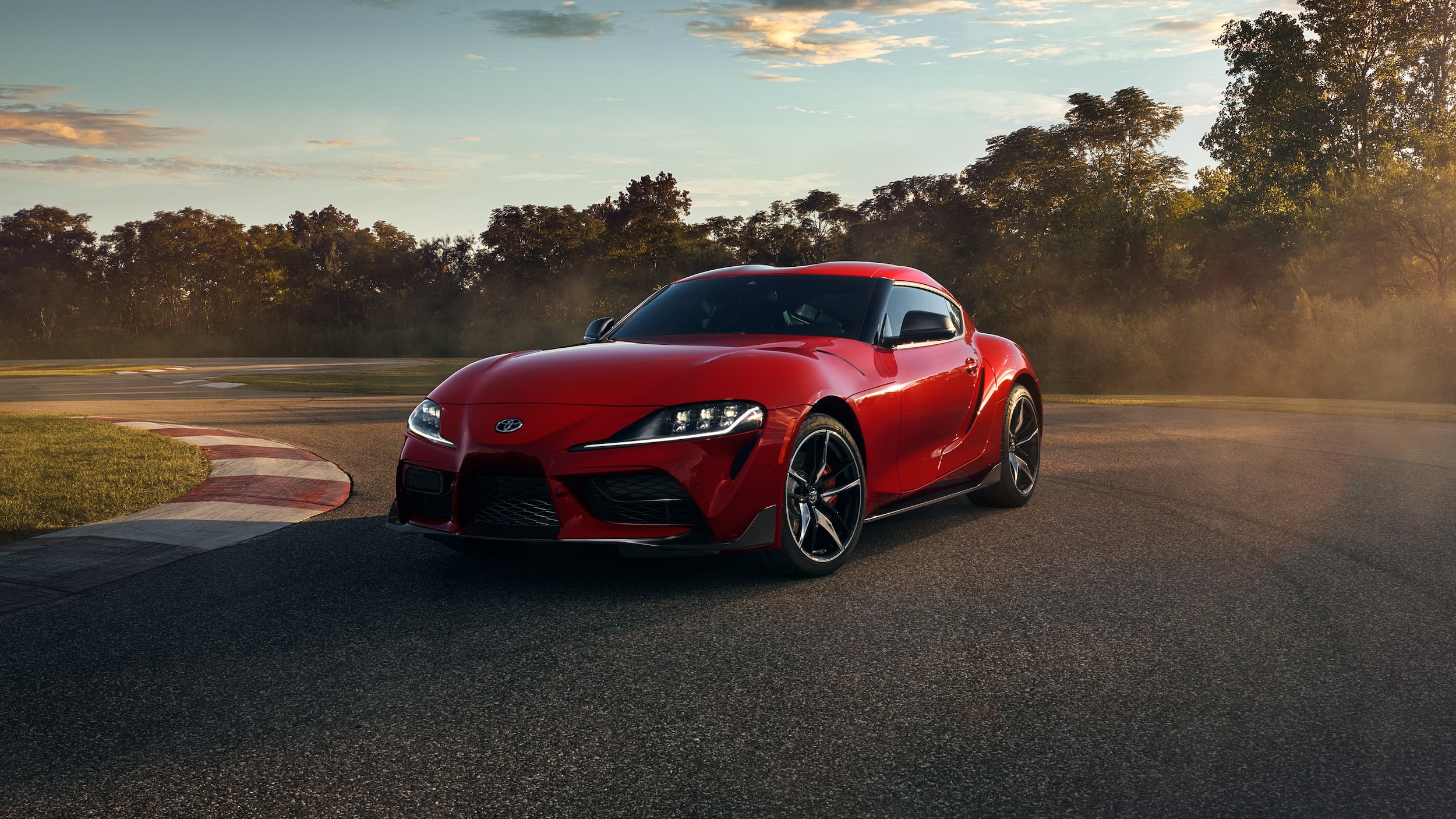 After years of rumors and speculation, Toyota brought back the Supra.
The fifth generation of the GR Supra, the first global Toyota GAZOO Racing model, made its debut earlier this month at the North American International Auto Show (NAIAS) in Detroit.
A one-of-a-kind Supra, the first to be produced in 20 years and the first GR Supra to roll off the production line, was auctioned off at a Barrett-Jackson Auction for $2.1 million around the same time as the NAIAS reveal. The money benefitted the American Heart Association and the Bob Woodruff Foundation.
The exterior of the auctioned Supra is matte gray with red mirror caps and matte black wheels. The interior is red with carbon-fiber inserts.
The 2020 Supra will arrive in dealership showrooms beginning in the summer of 2019. It will have a starting price of $49,990.
It will be available in two grades, 3.0 and 3.0 Premium, as well as a special Launch Edition of 1,500 units.
The 2020 Supra has a wide grille that's designed to channel cool air directly to the turbocharged engine for optimal performance. It's "double-bubble" roof gives space inside the vehicle while simultaneously reducing aerodynamic drag outside. Then there's the flared rear spoiler. It looks sleek and reduces body lift when the Supra is speeding down the road.
A 3.0-liter twin-scroll turbocharged inline six engine powers the Supra and it sits as low and as far back as possible for a 50:50 weight distribution. Michelin Pilot Super Soft Sport tires, adaptive suspension and rigid chassis allow the 2020 GR Supra to drive as good as it looks. The driver has ultimate control thanks to the Supra's Brembo front brakes and active differential.
The 2020 Supra will deliver 335 horsepower and 365 lb.-ft. of torque. It has a 155 MPH top speed and can go from 0-60 in 4.1 seconds.
The Launch Edition will look much like the Supra auctioned by Barrett-Jackson with high-contrast red mirror caps, 19-inch forged matte black alloy wheels, racing seats in red leather, red leather steering wheel grips and a red center console with carbon-fiber accents. It will come in Absolute Zero White and Nocturnal Black exterior colors.
The 1,500 Launch Edition Supras will also feature an individually numbered carbon-fiber badge on the passenger side dashboard with a graphic of Toyota Motor Corporation President and Master Driver Akio Toyoda's signature.