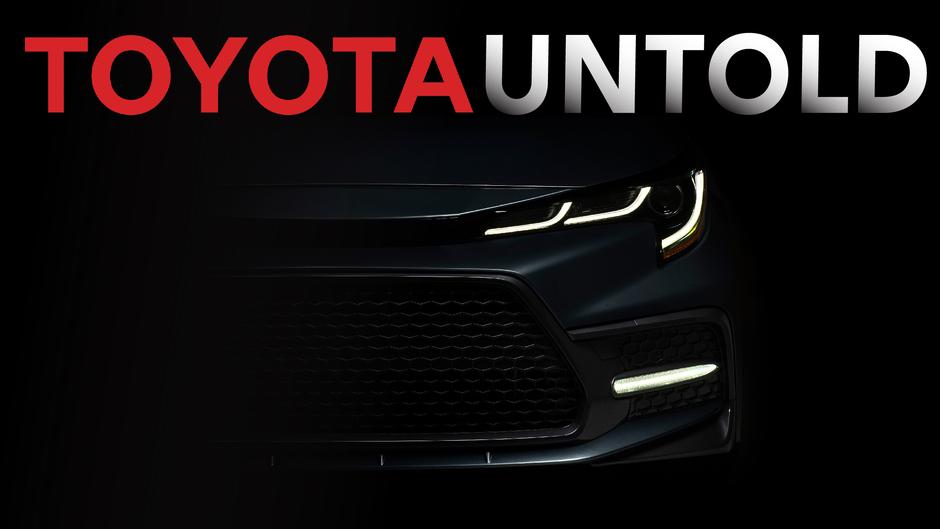 Podcasts are having a moment right now. If you don't actively listen to a podcast or two, you definitely know someone who does. Well, Toyota has decided to host a podcast of their own called Toyota Untold. The podcast will focus on telling the story of Toyota through the people who helped create the company as well as plans for the future.
"We have a rich history and exciting future that we haven't been able to tell through other communication channels," Eric Booth, Toyota senior manager of external communications, said in a press release. "This podcast will allow our customers and the media to gather important information about our company, as well as hear about exciting products and initiatives we're working to bring to the market in the future."
Season one will be comprised of 10 episodes. As of this writing, there are three episodes available as well as a five-minute introduction. Episode topics will include robotics, motorsports, mobility, executives, engineers, drivers and employees, as well as the now famous "Marshmallow Tundra."
Toyota Untold is hosted by Alison, Kelsey and Tyler from Toyota's North American headquarters in Plano, Texas.
Episode 1 is entitled "Not A Car Company: Mobility For All." The hosts interviewed Toyota Group VP and General Manager Jack Hollis, Director of Technology for Human Support Doug Moore and Group Manager of Olympic and Paralympic Marketing Team Dedra DeLilli to talk about what else Toyota does besides manufacturing cars.
In episode 2, "Allyn Pierce's 'Marshmallow Tundra,'" the hosts chat with Pierce, whose story went viral after posting a photo of his toasted Tundra on his Instagram account. Pierce talks about his experience risking his own life and severely damaging his Tundra to rescue patients and his coworkers at the hospital where he worked in Paradise, Calif. during the wildfires late last year.
Episode 3 is called "Drive Fast, Turn Left: Racing with the Toyota Motorsports Team." The hosts interview Denny Hamlin, Erik Jones, Hailie Deegan, Kyle Busch and Martin Truex Jr. about being drivers for Team Toyota.
Future episodes will examine the Space Shuttle Endeavor Tundra pull, Olympics/Paralympics athletes (Toyota is a Team USA sponsor), the return of the Supra and the origins of Lexus.
Listen to Toyota Untold on Apple Podcasts, Spotify, Google Play and anywhere else podcasts are available.