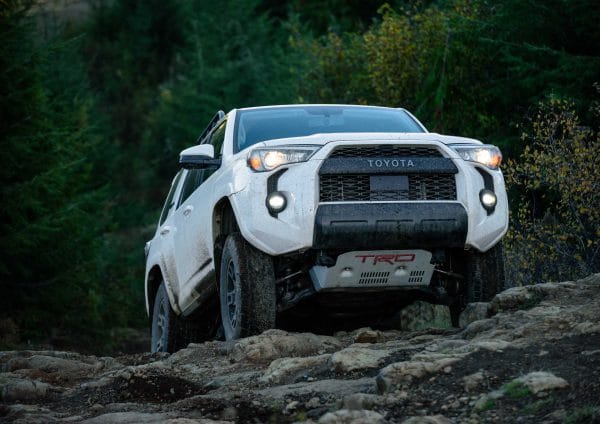 Toyota is always coming up with better ways to keep drivers and passengers safe while having a good time on the road. Our favorite example of this right now is the all-new 2019 RAV4!
Toyota is doing it again by introducing two new safety features to most 2020 models – Automatic Park and Automatic Engine Shut Off.
AUTOMATIC PARK
Automatic Park will help reduce the risk of the vehicle car rolling away. If the driver exits the without placing the car in park – let's face it, we've all done this on accident – Automatic Park will automatically shift into park and/or apply the electronic parking brake.
Toyota vehicles currently give visual and audible alerts if the driver exits and did not shift into park. Toyotas also have a separate P button for the parking brake to lessen confusion.
Automatic Park will be phased into vehicles during the 2020 model year.
AUTOMATIC ENGINE SHUT OFF
Automatic Engine Shut Off, or "Auto Shut Off," with an enhanced visual and audible warning will be added to most 2020 vehicles that utilize the Smart Key System. Toyota vehicles currently give a two-step alert to notify the driver that the engine has been running, requesting the driver to turn it off. Auto Shut Off will automatically turn the engine off after a set amount of time if the vehicle is left on and running.
In the future, there will be smartphone application capabilities to give an added reminder that the car is running and/or that it has been shut off.
These two new features are just the latest examples of why Toyota is the best. If you're in the market for a new ride and capability, technology, fun and reliability are just as important as safety, you need a Toyota!
View our selection of great new vehicles here. Let us show you around a new Toyota today!