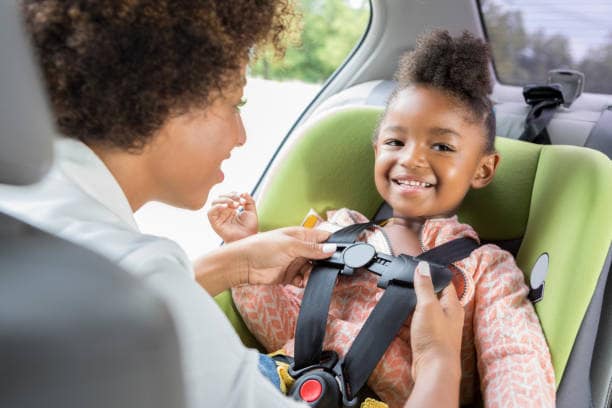 Happy National Safety Month! We have absolute confidence in the vehicles we sell because of safety suites like Toyota Safety Sense-P (TSS-P), TSS 2.0, Star Safety System and so much more. However, when it comes to our children, there's no such thing as too many safety precautions. That's why we're focusing on car seats for this blog!
Toyota has partnered with Buck Up for Life, a national safety program providing education for parents about car seats, booster seats and seat belts as well as free car seats to families who need them.
Buck Up for Life has a handful of tips that are always good for parents and caregivers, not just this month.
• Everything should have its place.
Loose items rolling around in the car — umbrellas, bags, jackets, etc. —could become projectiles in a crash. Secure anything that's loose, especially on summer road trips.
• Check the expiration date.
Like those leftovers in your fridge, car seats have a shelf-life. The durability of the fabric and plastic can degrade over time, and extreme weather changes like we have here in Arkansas can be stressful on car seats. The expiration can be found on a sticker on the seat itself or its registration card.
• "Inch Test" and "Pinch Test."
Once your child has been bucked in their car seat, pinch the straps near their shoulders. If you are able to pinch a wrinkle in the fabric, it's not tight enough. Tighten the straps until snug and grab the bottom of the seat to tug the straps from side to side and front to back. If the seat moves any more than an inch in any direction, it's time to tighten it.
• Never rent a car seat.
If you rent a car, make sure to bring along your own car seat as you likely researched and found that to be the best one for your needs. You won't always know the history of a rented car seat, like if it's been in a crash or is past the expiration date.
• Nix the extra fabric.
We all know the sting of getting in a hot car during the summer, but using a towel or blanket between your child and the car seat to keep them cool does more harm than good. That extra material could potentially hinder the car seat from working properly in a crash.